Spring break week afforded me lots of time for knitting. Over the past few days I have managed to knit over 1000 yards, finishing my Light Trails sweater in madtosh sport and knitting a Song of the Sea cowl in Manos Fino.
The Light Trails sweater was a bit daunting. I purchased the pattern and realized that it has 10 pages. After reading all of the pages I became aware that the designer, Suvi, did an amazing job explaining everything in great detail. I couldn't ask for more. Why then did I managed to screw up the cable panel for my sleeve? Not sure. Anyway, I finished it and I love it more than I thought. It is boxy, and just my style and even though I did not alternate skeins, I like the effect of the hand painted yarn.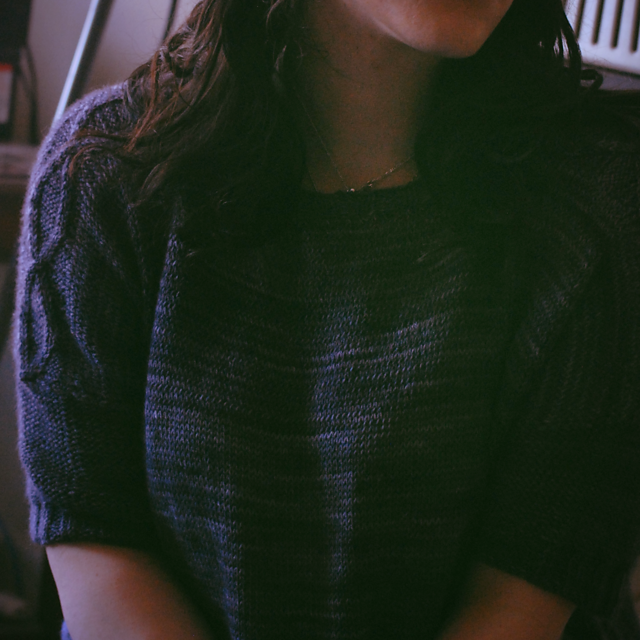 There are many notes on my Ravelry project page for anyone curious about further details.
So I decided it was time to use some vacation yarn and beat my queue. Next, I cast on a Song of the Sea Cowl. The pattern is well written with charts and written instructions both. The yarn was well worth the wait. I love how buttery and easy to use Manos yarns are. I noticed it had little fuzz balls reminding me of madelinetosh dandelion and that made me like it even more! The colors throughout the yarn were rich but subtle and perfectly mocking of the sea theme.
In other news, I have developed startitis for the first time this year. Feeling a furious need to cast on everything and knit instead of sleep. I have worked through my queue, putting it together in a manic order and paired it all with stash yarn. I'd say I am in for a lot of knitting this year. While I dream of many more wooly sweaters, I have cast on another Dissent shawl (this time for me) in glorious NBK and Shibui yarns...
I would love to continue to chat but
knitfm
and my project are calling me...
Happy Knitting!