Any time the weather changes, I find myself moving forward with my knitting. I just can't help but want to be bundled up with a large (or small) piece of knitting keeping my hands warm... this winter is no different.
In the last few weeks, I have been hitting the needles dutifully and have finished some new projects, bringing my yardage for the year to almost 8,000!
I finished another Dovetail Cowl for a dear friend in Oregon. It worked up in about two days in Cascade 220 and I really hope she gets wear out of it this chilly winter.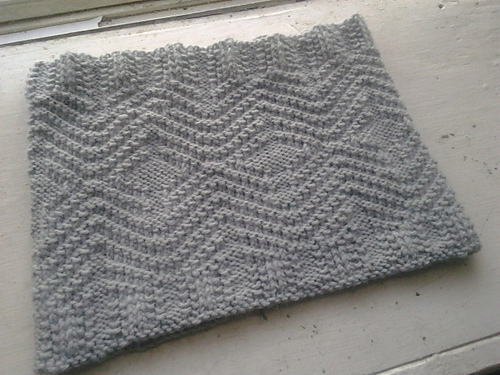 Recently a coworkers 4 year old daughter caught a glimpse of me wearing my Pogona shawl... the next day she asked if I had made it to which I replied---"of course!" Without blinking an eye lash I asked what her daughters favorite color was. Within a week my mini/lazy version of the Princess shawl was born. This took just about one ball of Rowan Felted Tweed and I ended it with a tiny little butterfly button. From what I've heard it is a big hit and I couldn't be happier!
And finally, yesterday, I bound off my Shimmer in Blue in a muted shade (Stone Blue) of Malabrigo Worsted. This worked up in about 4 days and was about as mindless as it gets. Garter stitch and a cable repeat which includes only one cable row. Perfect work knitting! I had a little trouble with the set up row and needed to add two rows of stockinette to work the math out, but overall, it is snuggly and the perfect shade for the upcoming change of weather.
I have also finished one half of my new pair of some cloudy days in an unknown superwash wool. I am feeling a little underwhelmed with the pattern the second time around. Nothing wrong with it--but with my lack of exposed legs these have hit the back burner fast.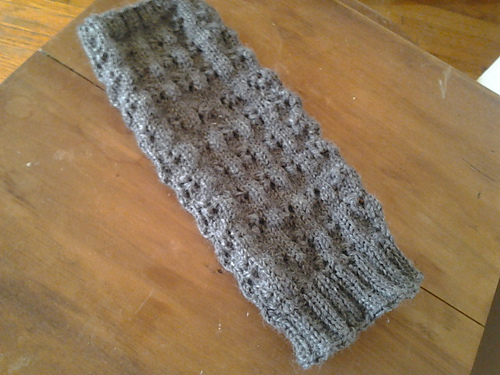 Before the year ends I would like to:.
begin and finish a Noro Striped Scarf for a work friend.
work on a pair of Herringbone mittens in shades of gray (surprise!)
finally begin Phillip's Star Trek hat if I can ever figure out the scale of the chart and sizing.... (we'll see!)
select yarn for a Pontos Cardigan.
I feel as though I may be skating on thin ice with only about 60 days left in the year but with my work ethic it just may be possible... Happy Knitting!