I have been taking a short break from starting a million projects to sort of recoup from the following week of work. I finally made a trip to my LYS to make a purchase... I wasn't sure what I was going to get exactly, but I knew I deserved something. Ended up with a skein (okay, two..) of Madelinetosh Sport in Charcoal.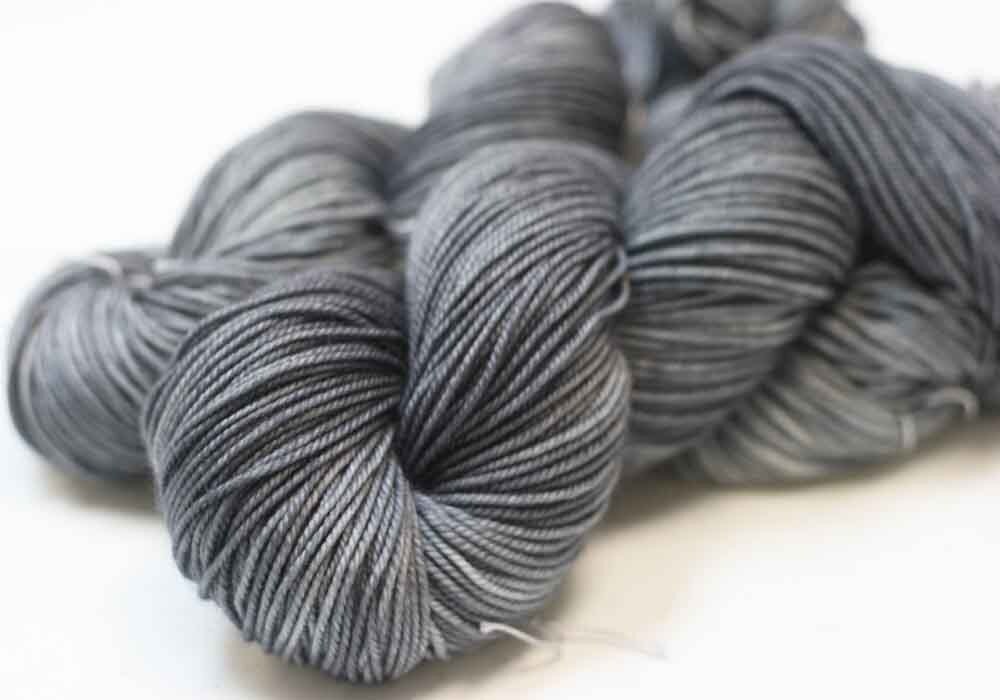 I had been eyeing making a pair of Foxgloves, but now I am determined to work on one of my neglected queued shawls, like Haruni, Springtime Bandit or Damson (links on the previous post). It has been some time--probably Imogen, since I've worked on some must-pay-attention lace and I think it will be perfect to keep me busy.
I also have another project lined up for Phillip-a
Jacque Cousteau ha
t in some brown Berroco Vintage and I have been working on planning another epic sweater for him with Jared Flood's
Smoking
design... It calls for bulky so it should work up much quicker than his Cobblestone, which is getting plenty of wear despite the 70 degree temperature (On a related note---is it really February? I feel cheated out of a few weeks worth of snuggling with my knitting while it is snowing... just sayin') Other than the Madtosh, I haven't spent any money on yarn this year... I did sell a few things via paypal which afforded me the choice to order some yarn via Rav's stash pages, for what I think of as free! Love it. Get rid of something, bring in something new. So far I have "ordered" a skein of Malabrigo Worsted in Marine (swooooonnnn) and Berroco Ultra Alpaca in a brown, probably for a pair of mittens for Phillip, should winter ever show up.
I am off to work on the raglan increases of Annabel, hopefully to wind the Madtosh, and maybe to cast on P's hat. Too many projects, too little time.
Before I forget.... I have been working through The Knitter's Life List! The book is amazing! I have been getting out my pencil and check marking all of the things I have done in my knitting career thus far in each little section. I really recommend it! Just reading the chapters has brought me a new appreciation for the art and everything that that surrounds us in this gigantic, mega amazing craft.